What to ask any headshot photographer


The best way to get more auditions is to have some great headshots. Here are our suggestions to help you find and choose a game-changing photographer that's right for you.



1. Do the research. Get advice from acting coaches, industry professionals, and actor friends. Usually, if you have representation, they have a list of photographers that they recommend. Your representation trusts their work, but you must connect and feel confident about the one you choose. If you do not have a representation, call the agencies and ask the receptionist about the photographers they recommend. The names you hear a few times are the ones you need to look at.

Most of the reputable photographers have a website. View their photos, prices, recommendations and locations online and see how professional their personal website is. Make sure that the photographer's specialty or main body of work matches the type of photo(s) you're looking for – commercial, theatrical, modeling, dance, etc. Money is often a factor, but know that the cheapest is usually not very good, and the most expensive is not always the best.

2. Ask your questions. Here are some questions that we strongly suggest you ask.

Are you shooting movies or digital photos?
What exactly does the price include? Hair and make-up? Print proof or digital files? Editing?
How much time do you set aside for the session?
How many "looks "— changes of clothes or setups — are included? How do you define a look?
Approximately how many shots do I have to choose from?
What's your policy on payment?
Do you use the studio and/or go to the location?
If on the spot, where are you going? One location or a few? How are we going to travel there?
How are you managing the light?
Do you help with the selection of the wardrobe?
Do I get proof sheets, 4 x 6 prints, digital files or see the proofs on the website?
What kind of ideas do you have on how to shoot me?
What kind of quality do you want to capture in me?
What kind of roles could I play to capture my photos?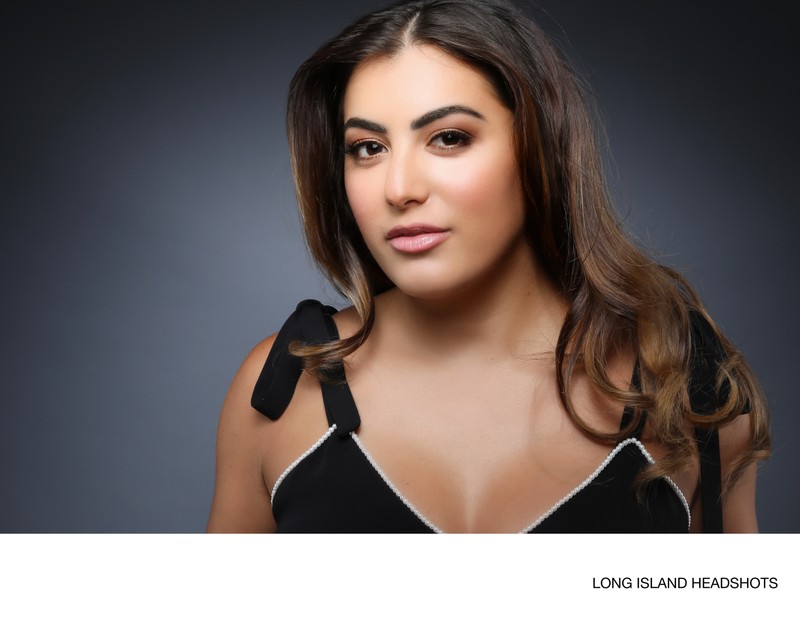 There are really no correct answers to these questions. What you learn, and how photographers respond, will help you with your selection.

3. Evaluate the work of the photographer. Ask to see numerous photos from a single shoot at your meeting. Sometimes a photographer only gets a good picture of a shot, and you want to make a few choices. Evaluate the photos for the following characteristics.

Pictures capture real personalities. Subjects don't try too hard to portray something that doesn't look honest.
The actor is in the spotlight and the background is subtle — not distracting.
It's a flattering lighting. Photos are not overexposed, too dark, or have distracting shadows The facial expressions of the subject are natural and capture different facets of the actor's personality — playful, introspective, sensitive, sexy, vulnerable, business-like, etc.
The eyes of the subject have life and are not fixed or lifeless.
The smile of the subject is genuine — not posed.
The face and body angles of the subject are attractive.
There is a wide variety of poses, settings, and backgrounds.
Hair and make-up are not distracting, messy, or overdone.
Wardrobe flatters not distracting or highlighting unattractive areas of the body.

4. Consider the personality of the photographer. You've only been with the photographer for a short time. You need to be comfortable so that you can be free and accessible. The photographer you choose should be professional, communicative, creative, supportive, friendly and fun.

5. Check the setup of the studio or location. If you're going to shoot in the studio, check the lighting equipment, the monitor, the camera(s), the background, and where you're going to change and prepare. Is it a professional setup, and are you going to be comfortable shooting in there?

By using these five steps, you have a very good chance of getting headshots that will help you get not only more auditions but auditions that you're really right for, giving you a better chance of booking work.
631-338-9989

PORTFOLIO | CONTACT | ABOUT US | PACKAGES